Amber's Cozy Corner

Welcome to my website! It's my cozy little place on the web to hang out.
Here you'll find all kinds of fun cozy things. Snuggle up and enjoy your stay!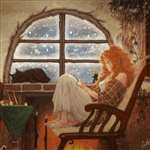 Check out my Gifypet! Her name is Mauli (sounds like Molly).
Be sure to show her some love, and feed her some treats!



Things I like:
Art . Drawing/Illustration . Coffee . Seasons . Cats . Travel
Trying New Foods . Movies & Music . All Things Cozy

I'm still working on this page - Good thing I put this construction gif here,
so you know to check back often!